Volunteers Make the Difference in 4-H!
Find this article at:
go.ncsu.edu/readext?684088
The dictionary defines a volunteer as "a person who freely offers to take part in an enterprise or undertake a task."  4-H defines a volunteer as someone whose purpose is to "engage youth to reach their fullest potential while advancing the field of youth development."
So what is a 4-H Volunteer? Someone who freely offers to take part in engaging youth in our communities to reach their fullest potential!
Since the beginning of 4-H, way back in 1902, 4-H has used volunteers to make sure that our youth have the best non-formal educational opportunities in our community. In the early years of 4-H youth learned how to raise crops and livestock also how to can and sew! These skills are also taught today! Youth now also work with food science, robotics, technology, STEM, environmental sciences, leadership development, and more! However, no matter what subject, decade, century, or even social distancing change one thing has not changed, that is the dedication of our 4-H volunteers! These women and men work vigilantly to teach youth the life-skills they will need to become caring, competent, and contributing adults in our community!
So let me take a minute to say a huge THANK YOU to our Caswell County 4-H Club leaders and assistants. They are Melissa Herke, Melissa Walls, Joyce Bustamante, and Wendy Ray. These ladies do an amazing job with our Caswell Cavaliers and Caswell Clovers 4-H Clubs! They volunteer their time and talents to do remarkable club programming with our Caswell County 4-H members. Our youth have enhanced learning environments outside of school thanks to these wonderful club leaders.
Another group that does an amazing job behind the scenes is the Caswell County 4-H Advisory Council. This group not only helps to guide the 4-H program they step in and really get their hands dirty on projects that benefit our Caswell youth. They include Faye Asad, Jennifer Eastwood, Jennifer Hammock, Sherri Brandon,  Tore Foster, Wendy Thompson, Bryan Singleton, Michael Adkins, Mitch Thompson, Leon Wiley, and Robert Neal.
The 4-H volunteers listed are just the tip of the iceberg when it comes to all the amazing people who are currently and have in the past made 4-H the amazing program it is, not only in Caswell County but in all 50 states across our great United States of America! I can promise you as the 4-H agent for Caswell County we would not have the county-wide reach we have without all our 4-H volunteers, partners, and amazing citizens! I would personally like to say "Thank You" to everyone to donates their time, talents, and funds to support our Caswell County 4-H program and N.C. Cooperative Extension of Caswell County!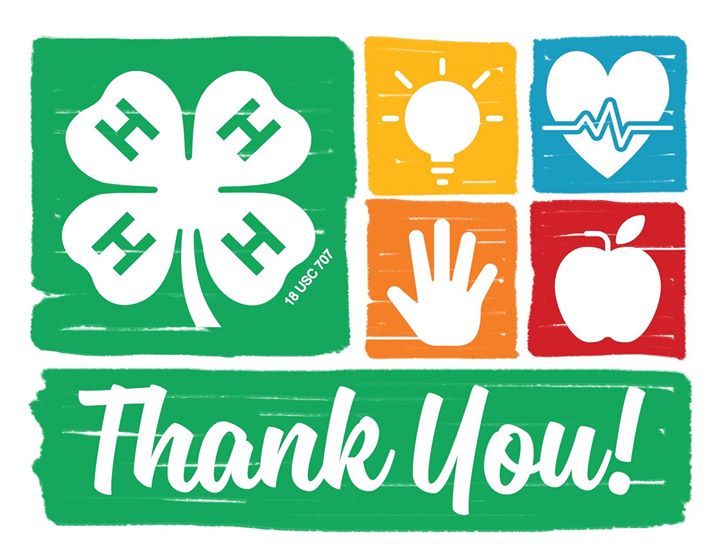 If you are interested in joining 4-H or knowing more please email me at blwagne2@ncsu.edu, call 336-694-4158 ext. 4, or check out our Caswell County 4-H Facebook page!